---
---

IELTS Speaking

In the IELTS exam the speaking test takes 11-14 minutes and consists of 3 parts:
- Part 1 an interview
- Part 2 talking about a topic without interruption
- Part 3 discussion questions



Australia Network
has produced an IELTS exam TV series!
Each episode is about 10 minutes long and focuses on various parts of the test, as well as grammar and vocabulary. I've used some of these programs with my IELTS class because I think they're so good! For Speaking take a look at Series 2 and 3.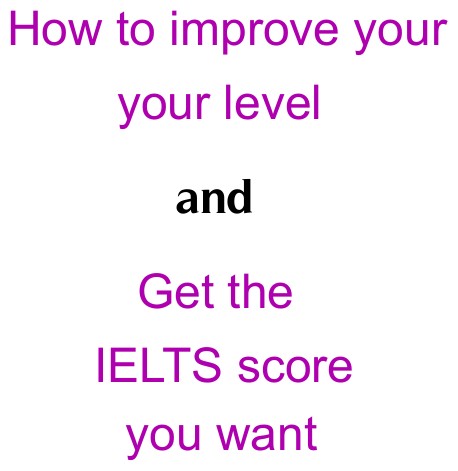 This work is licensed under a
Creative Commons Attribution-NonCommercial-NoDerivs 3.0 Unported License
.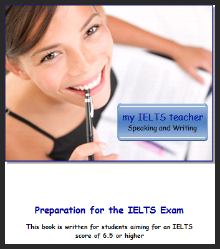 my IELTS teacher book
​
click here for a sample
​
​​A comprehensive guide on how to
​achieve higher scores in your writing
and speaking exam.

​​It looks at each part of the speaking
exam in detail with recordings and
​scores from student practice tests,
​and recordings of a native speaker.

Extensive details on how to answer both tasks in the writing exam, with student answers, scores and assessment reports, as
well as sample answers from ​​​​​​​​​​a native speaker.